Jnantik Celebrates Earth Day Every Day! Find Out Why.
Happy Earth Day, my friends! I feel it is a wonderful time to reflect on our actions and how we affect the planet. If we have learned anything from this time in quarantine, may it be that when we slow down and lessen our travel and consumption, the Earth rejoices with cleaner air and water and has a chance to reset. We love to celebrate Earth Day Every Day by protecting the Maya Seed forests and reforesting this sacred tree.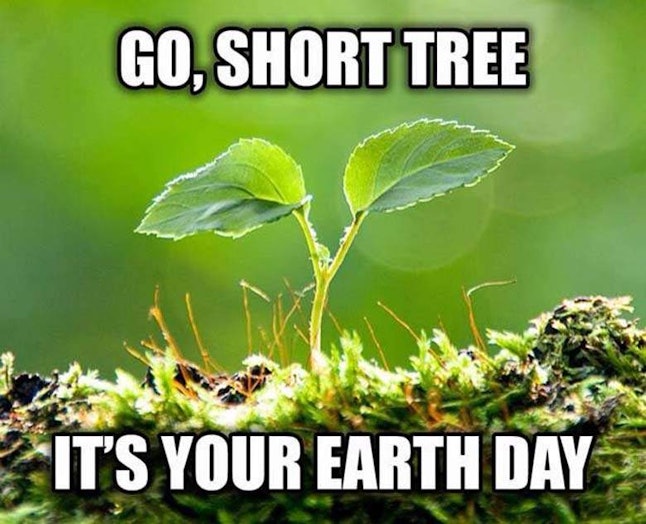 The Maya Seed, which was once revered by our indigenous ancestors of Mexico and Central America, has since been forgotten. People have cut down the majestic trees in order to clear land for livestock and the growth of other crops, namely corn. In recent years, the trees are being protected and reforested as people who live amongst the Maya Seed forests come to realize their value. When we support the communities in Mexico that we work with, they support the Earth by protecting these incredible trees from deforestation, and reforesting new trees. We also are sure to protect younger and sprouting trees from any grazers/livestock.
(Here I am, with a young Maya Seed Tree, while pregnant, a few years back.)
We give back 3% of all sales each year to the communities we work with to support these efforts. These trees are incredible and support so much plant and animal life around them. The trees grow around creeks and rivers and are able to survive a great range of temperatures and water use. I feel so grateful to know about this tree and thank you as customers by supporting the growth of this tree and the plants, animals and people who live amongst them with each purchase.
I hope you enjoy this Earth Day and get a chance to get barefoot on the Earth, feel the sunshine, get into the garden, look at the sky, admire the birds, watch the sun set. Do what you can do to enjoy and appreciate this beautiful planet we live on and notice the affect we have as humans living on it. What can you do to reduce your carbon footprint and improve the quality of our air and water?
You can start by reducing the amount of trash you throw away in the first place by using reusable grocery and produce bags, reusable water bottles, and creating a compost section for your fruit and vegetable scraps. Buy thrifted clothing and household items whenever possible. Eat a plant based diet, and if you consume animal products, consume them less often and be aware of where your meat, eggs and dairy come from. There are plenty of options to buy local and grass grazed animal products. Learn new plant based recipes. You would be surprised at how easy and delicious they can be. If we have learned anything from Quarantine, it is how driving and flying less, or not at all, is improving the overall air quality of the planet. Let's continue to be aware of this as we slowly get out of quarantine. Bikes are a nice thing to ride and invest in if you don't already have one! These are just a few of the many ways we can be more aware our actions and their affect on the planet.
Thank you for supporting Jnantik and we hope this post leaves you feeling inspired and as excited about the Maya Seed Trees as we are.
I want to leave you with my favorite plant based Jnantik Mocha Recipe:
Blend 1 frozen banana with 1 cup of plant milk, 1 teaspoon of Maya Seed and 1 tablespoon of cacao. Pour into your favorite cup and enjoy!
IN ADDITION, as a special bonus For this Earth Day, we would love to offer you a week long Earth Day Sale of 22% off all Jnantik Products. We hope you enjoy!
HAPPY EARTH DAY MY FELLOW EARTHLINGS. What a blessed place to live!
With love and gratitude,
Danielle
Founder of Jnantik Superfood