THE Coffee Alternative
Our Roasted and Ground Maya Seed makes an amazing coffee alternative & adaptogen for those who want to ditch the caffeine or want to enjoy a nutrient-rich, caffeine-free afternoon cup! This tea has been known for centuries to be beneficial to pregnant women and nursing mothers as it is mineral and nutrient rich and is a natural galactagogue (helps aid lactation). It is high is tryptophan, aiding in the release of serotonin and aids in stress relief, which all mothers need!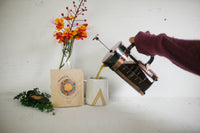 Easy to Prepare
1. Add to hot water or brew in a French Press
2. Add your favorite milk, sweetener and other superfoods for a customized high-vibe latte!
Note: You can also cold brew or pour over ice for a hydrating super drink.
shop now
Testimonials
I LOVE this drink! I've been ordering it for years.. For those folks on an alkaline diet btw, thus is a great coffee alternative. Super healthy and super alkaline.

Jesper
So delicious! I love this stuff! I make it in a French Press and add coconut milk creamer... A great coffee alternative or just a great warm nourishing drink any time! 

MB
Our favorite beverage day and night! It delivers a dose of antioxidants, iron, magnesium, calcium, potassium, & prebiotic fiber so you feel REVVED

Emily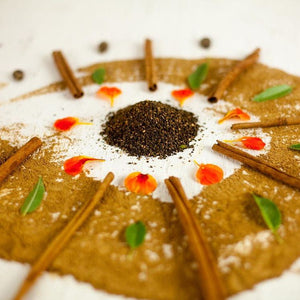 Nutrient Rich
Our ground Mayan seed is high in several essential nutrients and combats the acidity overload of most modern diets and lifestyles.
NUTRITION FACTS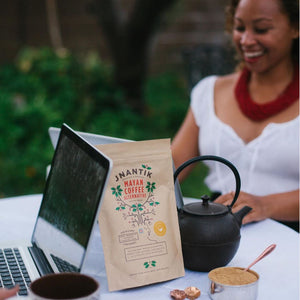 Natural Energy
The ancient Mayan seed provides sustained, natural energy without the jitters or acidity of caffeine.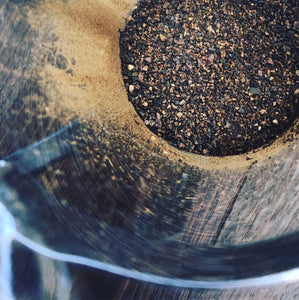 Wild Harvested
Our Mayan seed is wild harvested in a pristine Mexican forest untainted by pesticides and GMO's.
HARVEST VIDEO
FAQs

No, the Jnantik Mother's tea is natural energy without the jitters or acidity.



Best time to take is in the morning, but you can take it at any time of the day.



It can last from 3 to 5 days business.


Jnantik Ancient Maya Seed Mother's Tea
Regular price

Sale price

$22.22